Melbourne for Kids got to experience another spectacular family activity this weekend. Gumbuya world is the best ever family activity to bond with the kids!!
Gumbuya World, the newest and best theme park in Melbourne! 4 worlds of fun and adventure on 1 ticket. 50 minutes from Melbourne!
Wildlife Trail, Outback Explorers, Oasis Springs and Oz Adventure.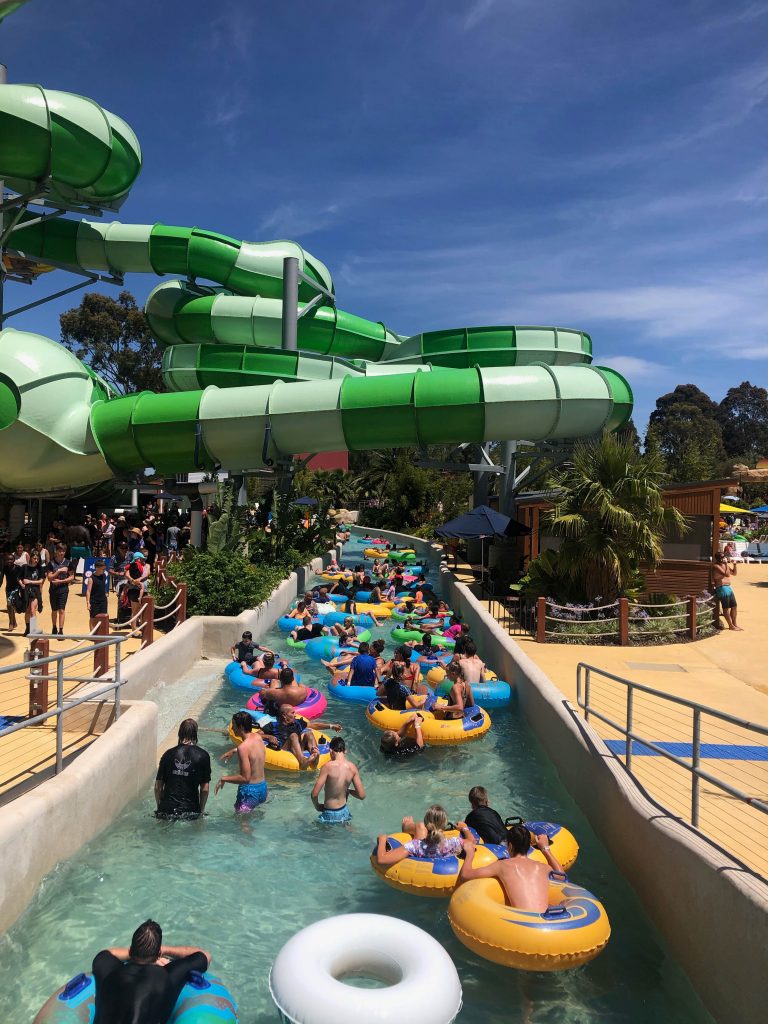 What is your name and kids ages?
Emilia Moes. Kids are a 17, 14 and 10 year old.
How would you describe this activity today?
It was the best ever activity to bond with my kids! We went together in every ride that suited our ages – and there are heaps!! There are plenty of rides to choose from, suitable to all different ages. We saw little ones very happy with their parents going up and down between rides and pools.
Gumbuya World is the only Victoria's water, wildlife and theme park together! It can't get any better!!
We noticed it is also very COVID Safe. The staff wipe everything after every use and sanitiser is available all over the park. Staff members also go to the queues reminding people about the 1.5m social distance.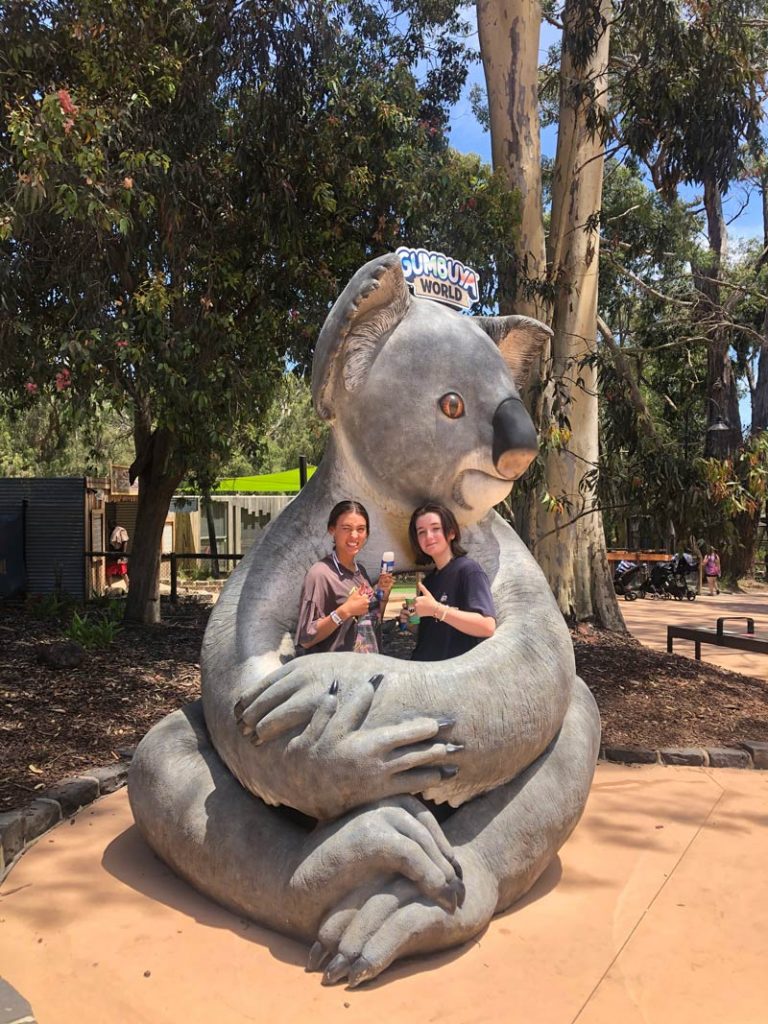 How excited did you and your family feel about this activity?
As soon as we arrived, we were amazed how the park looks from the outside! The magic starts happening as soon as we arrive at the gates with very helpful and friendly staff. They are very well organised, providing plenty of information, filling up our kids eyes with joy and a lot excitement things to look for during the day. We were over the moon with excitement right at the start!
We didn't know where to go first: seeing the Wildlife Trail with kangaroos, dingos, wombats, birds… or going for a splash in the Oasis Springs water park and heated wave pool (kids absolutely loved this one) or going to the OZ Adventure with those fantastic and wild rides that all kids love! We went to our favourite rides many many times! ! There is also the Outback Explorer to all the little ones with so much to do!! IT IS KIDS HEAVEN!!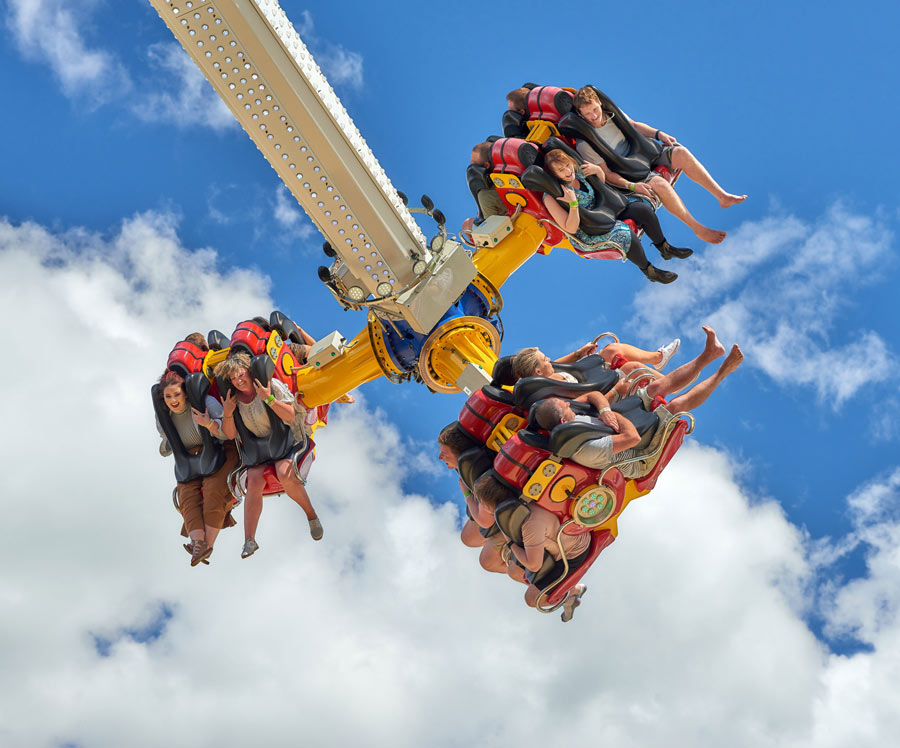 What was the best part of the event for you and your child?
It is impossible choosing the best part of Gumbuya World. It's fun everywhere!! We started on the OZ Adventures with their wild rides. Rebel is my kids favourite ride, it turns upside down and they could scream their hearts out! The Mining Race Coaster is another screaming ride keeping them on their toes! How does the sound of Tree Swing feels? The ride goes sky-high and we get past the top of the trees!! Wonderful views from up there! These are only a few to mention, there are a lot more rides to look for! The little children were not forgotten! The Outback Explorers, is a whole world of exciting rides for the small ones: pirate ships, giant berries and big-rid trucks! Smiles galore!!
From there we decided to go to the Wildlife Trail to see our Australian wildlife. It was unbelievable! There are more than 50 species of animals!! We were able to feed them and also listen to the ranger explaining about the Australian fauna. We get to see the animals very closely. Amaaaaaazing!
After all these incredible adventures, we went to the Oasis Springs to freshen up our day… It couldn't get any better at all!! There are 8 fantastic water slides. I lost count how many times we went down the slides! Kids absolutely love it! 300 meters of Lazy River, where we can relax and go around the Oasis Spring relaxing and drifting on big inflatable donuts!!
Another "fave" is The Break, a heated family pool with a stand-alone kid's area and a huge screen projecting surfing videos, totally cool!! My kids also loved racing in the Red Belly Racer and got butterflies in their tummies at the Boomerango! Unmissable!!
We hired a 'cabana' for the day but you can also take your own, we had our own place to rest from time to time and have a bite of the awesome food the park offers! All very clean and organised.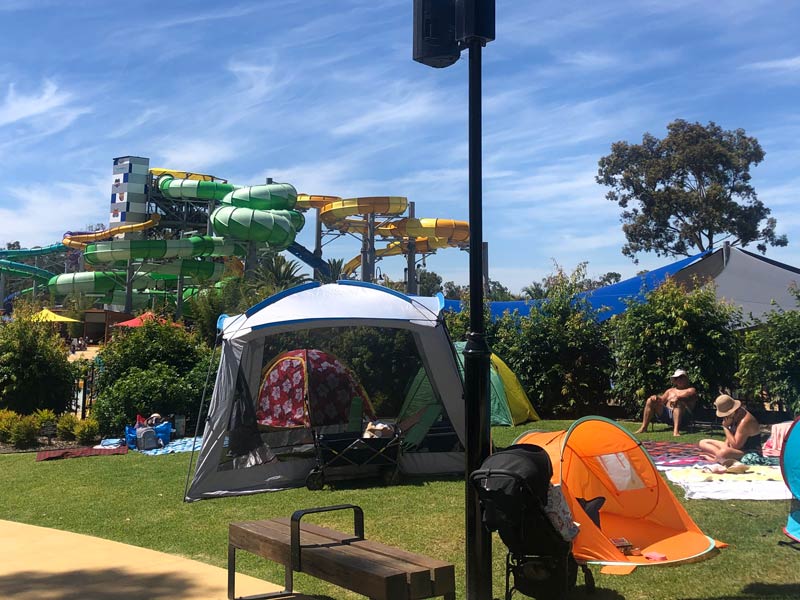 To what extent would you agree with the following: This event was awesome?
Awesome?? Beyond awesome!! Outstanding! We reached truly connection between parent and children and engaged 100% with Gumbuya World! For sure it's 5 stars and 10/10 attraction for all ages. We'll be back, my children wants to buy the unlimited ticket for the whole summer season! We recommend this as family activity to everyone. Worth every cent!!
It was absolutely awesome.
𝐆𝐮𝐦𝐛𝐮𝐲𝐚 𝐖𝐨𝐫𝐥𝐝:
Individual tickets start at $43 per person. To book it today visit: https://gumbuya.com.au/tickets/