Sunshine Coast for Kids got to experience another spectacular family activity last week. Flow Indoor Climbing Gym is a place for families and kids to have fun and to exercise together.
Flow climbing walls have been designed by industry experts and dedicated climbers combined with premium safety matting and careful risk assessment. Whether you've been climbing for decades or just coming in for the first time you will be amazed with the challenges Flow has to offer.
What is your name and kids ages?
Renata Fortes. Kids are a 10 and 7 years old.
How would you describe this activity today?
It was the best ever activity to bond with my kids! We climbed together and walls are suited to all different levels. There are plenty of walls with different challenges to choose from, we didn't know where to start.
Flow Climbing Gym is the place to burn off some energy and let the kids show off their skills.
Climbing requires more thinking and problem solving rather than a lot of physical fitness. We learn to make safe choices while under pressure (the challenge of keeping ourselves attached to the wall).
When we arrived to the Flow Climbing Gym the friendly stuff fit us with appropriate shoes and show us the safety video to learn how to climb. Before we start the fun we practice the safety fall on the soft mat to make sure we are ready to go. We all felt safe and confident to give it a go straight away.
We spent hours exploring all different climbing possibilities and levels. The best part is that there is no limit in time! You can burn off your energy until you have no more to give in!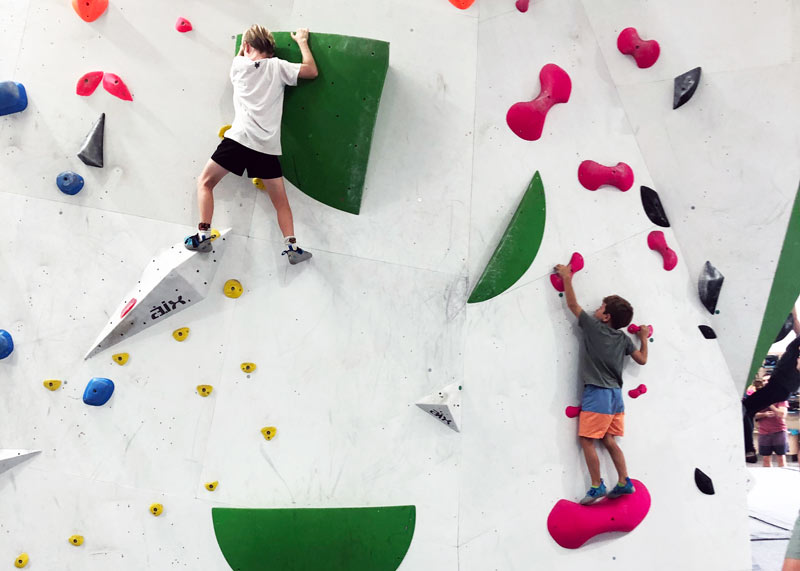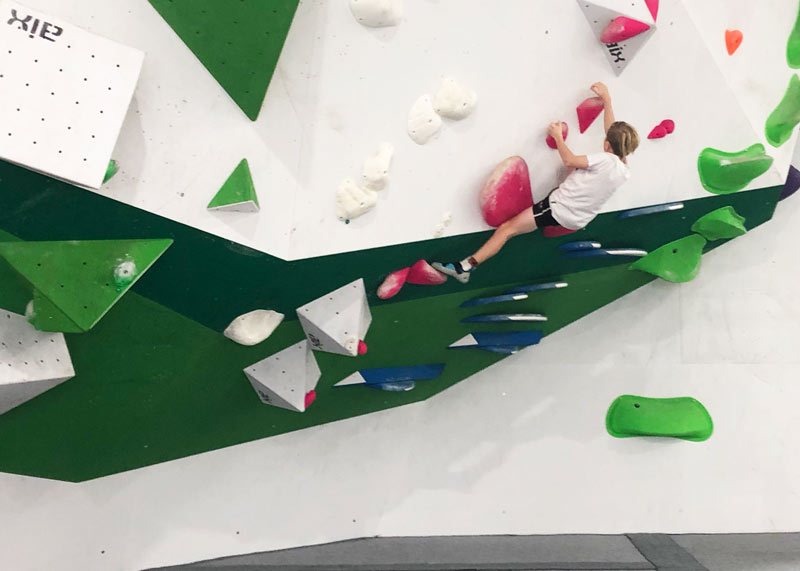 How excited did you and your family feel about this activity?
As soon as we arrived, we were amazed with all the wall setups! The fun starts happening as soon as we arrive at the gym with very helpful and friendly stuff. They are very well organised, providing plenty of information, filling up our kids eyes with joy and excitement.
We felt very excited every-time we realised that we made to the top of the wall without falling. It was very rewarding to watch the kids achieving their goals and being proud of themselves! Even when they felt it was time to jump off, showing their falling skills, it was something to be proud of too!
My boys and I were were very excited and had a ball doing this activity!
What was the best part of the event for you and your child?
The best part for me as a mum was spending quality time with my kids and watching them being proud of their challenging achievements. For my kids?! They just didn't want to leave! They love it and spent hours talking about it after we left, telling everyone about their skills and how fun it is.
To what extent would you agree with the following: This event was awesome?
Awesome?? Beyond awesome!! Outstanding! For sure it's 5 stars and 10/10 attraction for all ages. We recommend the FLOW Climbing activity as a family activity to everyone. As well as single passes they offer holiday camps and ongoing classes! Worth every cent!!
It was absolutely awesome.