Find things to do with your kids in Melbourne this Summer Holidays!
Gumbuya World, 4 worlds of fun and adventure on 1 ticket
Read Melbourne for Kids Activity Guide review on this fun and engaging activity. Wildlife Trail, Outback Explorers, Oasis Springs and Oz Adventure. 50 minutes from Melbourne!
➡️ Read Melbourne for Kids Review
Mornington Railway Heritage Train Ride
At the Mornington Railway you will experience the magic of train travel in a bygone era! 1hr15m drive from the Melbourne CBD, volunteers help preserving Victoria's Railway Heritage for all Generations.
➡️ Read Melbourne for Kids Review
SEA LIFE is sure to inspire love for the oceans!
SEA LIFE Melbourne Aquarium takes you on an interactive ocean adventure filled with amazing discovery around every corner.
➡️ Read Melbourne for Kids Review
Dr Hubble's Bubbles Australia's Favourite Bubbleman
Square bubbles, smoke bubbles, bubbles inside bubbles, really big bubbles and even bubbles on fire. Dr Hubble really loves bubbles and he wants to show you why.
➡️ Watch Dr Hubble online show now
Little Feet Music
Music and movement for little kids! There's music and movement classes, there's online content, live shows at your event, festival, school or fete.
➡️ Watch Little Fit Music show today
Enchanted Adventure Garden and Maze Entry, Mornington Peninsula
Head to the Mornington Peninsula for an amazing day out for all the family! Young and old will be Enchanted by these Gardens – 22 acres packed full of mazes and attractions.
➡️ Click here to find out more
Bamba Israeli dancing ages 5-9 Sunday's 10:15-11am
Bamba Israeli Dancing in Elsternwick! For children aged 5-9. Drop off classes, $10 casual cost. We are dancing in the beautiful kids dance studio. Contact us for location! Places are limited.
➡️ Click here to find out more
Hot Air Balloon Melbourne CBD, City Flight INCLUDES FULL GOURMET BREAKFAST
Entertaining and relaxing, a hot-air ballooning adventure is a family unforgettable experience – especially over the beautiful city of Melbourne.
➡️ Click here to find out more
Macaw encounter
If your family are lovers of birds then this activity Is definitely for you! Smee is a blue and gold McCaw And one of the largest parrots you will see from the Amazon! One on one/ family / birthday party macaw encounter.
➡️ Click here to find out more
StoryKids Podcast: Apple Podcasts and Spotify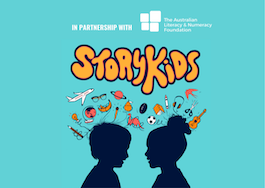 Available for free on Apple Podcasts and Spotify, ​StoryKids​ is a storytelling podcast for children and families that puts the spotlight on young authors from a wide range of backgrounds.
➡️ Click here to find out more
Attitudes Dance Studio
A highly experienced dance studio in Coburg North, Teaching students from 2 years of age through to open age. Specialise in Jazz, Ballet, Tap, Hip-Hop, Contemporary, Lyrical, Break Dance, Singing , Acrobatics and Song & Dance.
➡️ Click here to find out more
Visit our Activity Directory
Still not sure what to do?
Add a post to our Facebook Group asking for recommendations!